We're committed to a healthy community – that's why we stand up for the place we've called home since the 1940s! From Jackrabbit football to the Chamber of Commerce, we believe in Lonoke.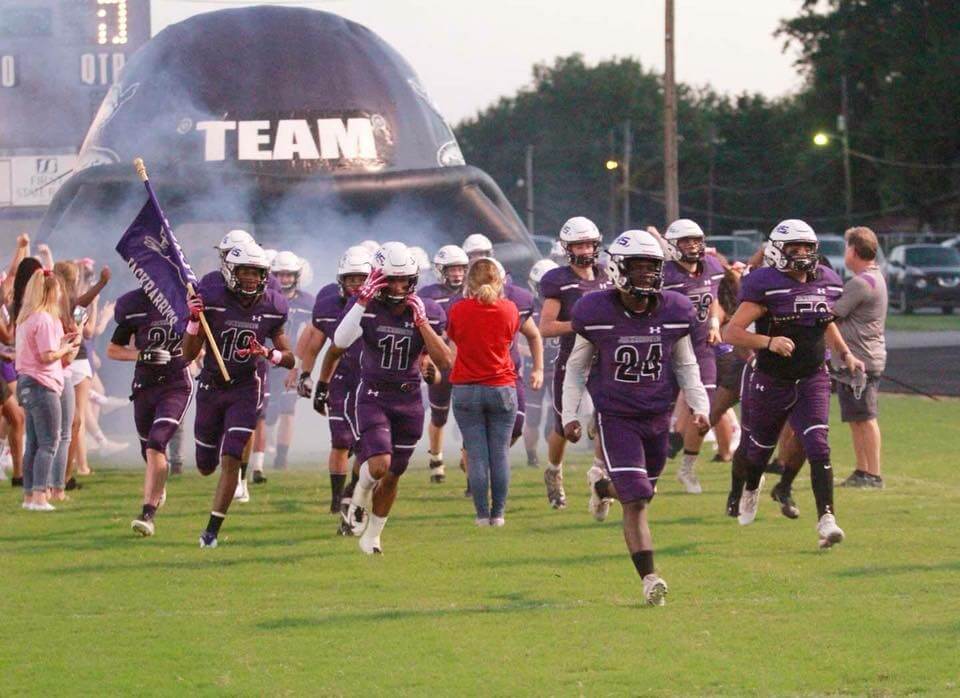 There's nothing more exciting than Jackrabbit football stars charging onto the field on a Friday night! We support all athletics at the Lonoke School District because sports build healthy fitness habits and strong character in young people – and we believe in the future of our young people. We're proud of these student-athletes and the community that supports them!
Strong communities start at the schoolhouse – we're thankful for the parents, teachers, administrators, and support staff that give so much to Lonoke's future! 
(Thanks to Mark Buffalo for the pic.)
Giving back to Central Arkansas
Lyons Drug Store and your team of hometown pharmacists have been recognized as Best Pharmacy, Best Pharmacists, Best Gift Shop, and Citizens of the Year. We believe in giving back and working together to build a strong hometown. That's why we support local sports teams, the Lonoke School District, the Chamber of Commerce, and 35+ years of the Christmas Open House. Lyons Drug Store is also proud to be financial supporters of the Wade Knox Children's Advocacy Center, Open Arms Shelter, and CASA.
In 2005, Rick and Tannya Pennington started the Lyons Drug Store Scholarship. This scholarship, worth up to $5000, has been awarded annually since 2005 to a deserving student going into the healthcare profession.

Our team supports the Lonoke community – through volunteering, sponsorships, and donations. Contact us with your community cause to see how we can partner!
We love to see Lonoke thrive! If you have a community event or know of an important local cause, reach out to see how we can help. Lyons Drug Store supports local sports teams, nonprofits, and community initiatives with a cheerful spirit – because we're all in this together!
Use the contact form here to introduce your cause or event to our team – we'll be in touch to learn more and see how we can partner to build community wellness!